Wednesday, 05 March 2014
Association Léon has been following Yachay Wasi for a while. They are keeping the good work and extending everyday with new projects to develop educational environment in small childhood of Ollantaytambo and surroundings.
They recently contacted us for support for the material for the new academical year 2014 (which starts in march in Peru). We are happy and lucky to help!
We wish Yachay Wasi a sucessful and joyful 2014!
Tuesday, 21 January 2014
Congratulations to Nicolas who did a great (first) Dakar, on the 5th day he had to quit .... the Dakar and the heat was stronger than him. You can follow the whole story on http://www.facebook.com/leonatthedakar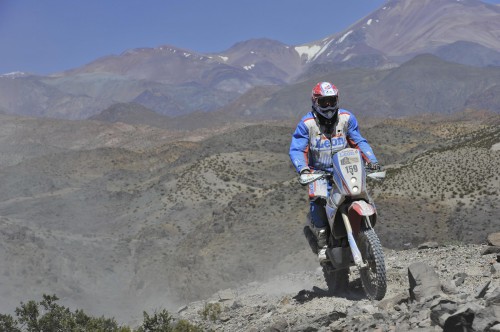 Thank you to all supporters for the message and for donation for our Association!
A nice boost to start 2014!
Saturday, 19 October 2013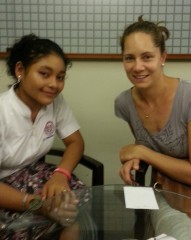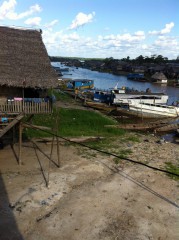 Fanny traveled to Iquitos to meet Leslie who started her nurse studies in april 2013 thanks to Association Léon. She passed all the monthly tests she had so far and turned out to be a motivaed student! It was a good opportunity to chit chat with her; i learned that she wants to specialised as a laboratory technician.
Iquitos is a surprising city; once prosperous thanks to rubber extraction. Now it mainly lives on tourism and petrol production. It is on the side of the Amazon river and the water level goes up to 8 meters in may! Houses are build either to float during high water season, or on pilotis to avoid inundations.
On the same trip, Fanny discovered the program "Adopt a School", which seem to do a great work in that remote region of Peru since 1993. We are seeing how Association Léon could collaborate to help them.
Friday, 27 September 2013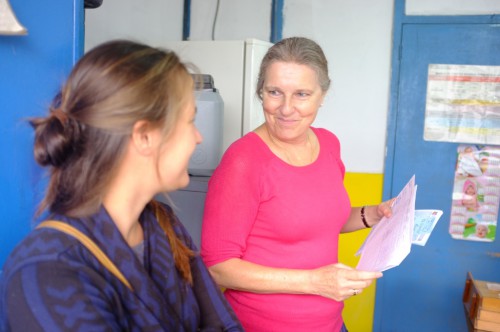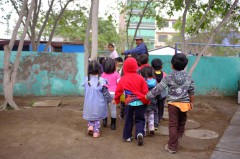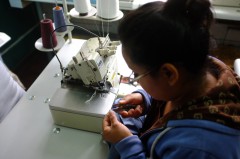 Quelle rencontre! Christiane Ramseyer arrived in Peru in 1977 and never left ever since. She had started a nurse school in Lausanne but decided to travel overseas to discover the world! Terre des Hommes Lausanne brought her in Peru in january 1977 and she started her own project in october the same year.
Since then, one project leaded to an other and here she is, in San Juan de Lurigancho, Lima, Peru (the biggest district of all Latin America), leading a kindergarten, a medical center, a profesional center and more projects she had not the time to explain in the 1.5 hours i spent on my first visit.
I immediatly organised a clothes/toys collect among my friends of Lima and will go back on 9th of november to give her the bags that are gathering in my office and and talk more in detail on how could Association Léon support her.
In the meanwile, i suggest to have a look at www.aterlierdesenfants.ch
Wednesday, 17 July 2013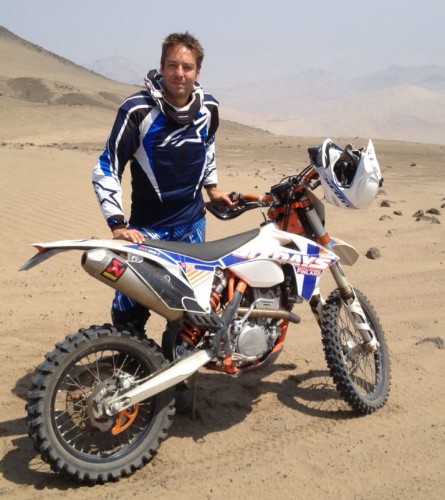 Nicolas just recieved a wonderful news: he has been accepted to participate the Rally Dakar 2014 (5th to 19th of January 2014). So excitning and so many things to organize : the clothes, the bike, the flights, the hotels, the physical preparation, the mecanics, who will join, how to deal with his many "nationalities (born in Chile, driving licence from Switzerland, live in Peru), etc.
Many question marks, but one thing is sure: he will run for Association Léon.
For that special occasion, our friend Max Haupt-stummer designed a new logo for Association Léon and we created a facebook FanPage: https://www.facebook.com/leonatthedakar . Please visit it, like it, and share it!