Thursday, 05 January 2017
Reality in Peru for teenage pregnancies is frightening. The latest figures show that 14.6% of all birth are from teenage mothers. These pregnancies - most of them unwanted - lead to social disadvantages such as low education. The new role of those teenage mothers prevents them to attend school.
This is the kind of situation that drives Taller de los Niños crazy! After many investigation and administrative struggle (this is still Peru after all), they started begining of 2016 a special school for teenage mothers. Why is it special: it offers young mothers schedules adapted their new daily routine that allows them to attend class. It offers dedicated theachers that follow each students. Those teachers make sure they start where they left last time, even if the student missed a class.
But you shouldn't think this is all "study if you wish" kind of policy. Rules are strict as there are many young mothers applying for a seat in that "escuela inclusiva". There are precise criterias to be allowed in and an attentive follow up during the school year.
During its first year 47 students could benefit from this first "inclusive school" of Peru; among them 22 young mothers could proudly complete their secondary education. Congratulations to them.
Association Léon supported the project in 2016 and will so the same in 2017. Looking forward to see the constant efforts of those young persons being rewarded.
Nice recap in spanish: link youtube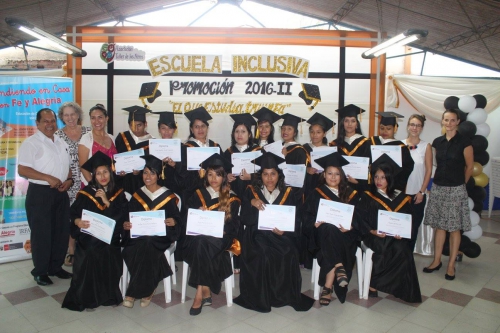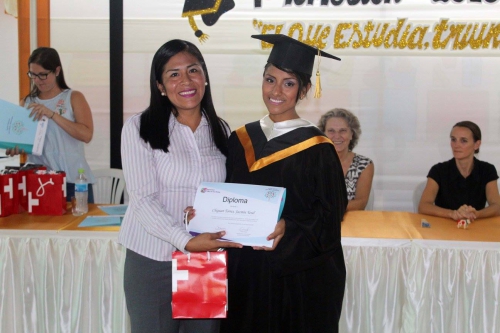 Wednesday, 22 June 2016
Since 2014 we support 14 families in Ho Chi Minh, Vietnam.
We have two ambasadors of Association Léon based there: Irène Bostsarron and Jean-Marc Mignot; they identify needs for us, check the background and give us recomandations. With their help we got in touch with Dat Viet organization, supporting families affected by leprosis.
A kid who's parent have leprosis has very little chance to attend school as he would need to provide for the family budget. Dat Viet spotted 14 families where the kids would need to drop school to care of the family and recommanded them to us. Since 2014 Association Leon proudly - and thanks to the support of our generous donators - fund the school and tuition costs for the kids of these familes, giving them a chance to be just like any other kid, inspite of the severe sickness of their parents.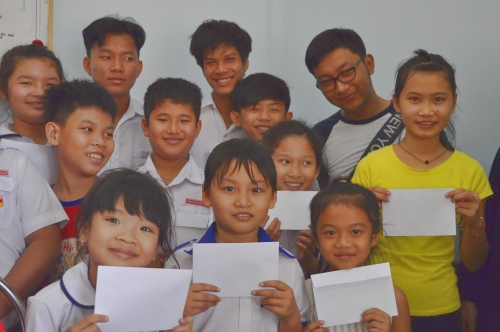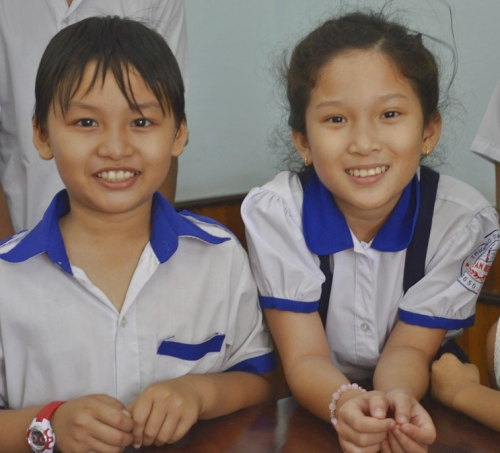 Friday, 17 June 2016
First edition for Association Léon was 2014 with 3 persons.
In 2016 Adriani, Maria, Vincent and Lionel gathered 40 friends, adults and kids, to participate Tour du Val de Bagnes under the colors of our dearest Association. Great initiative!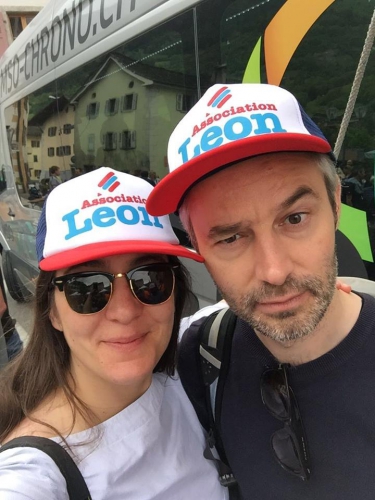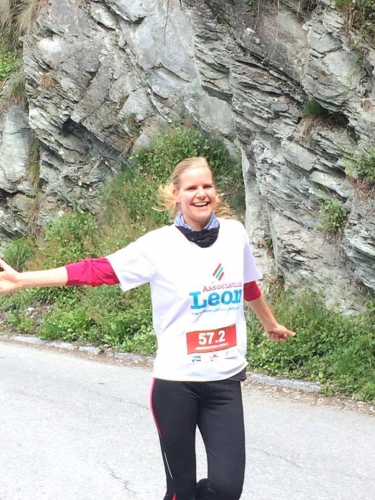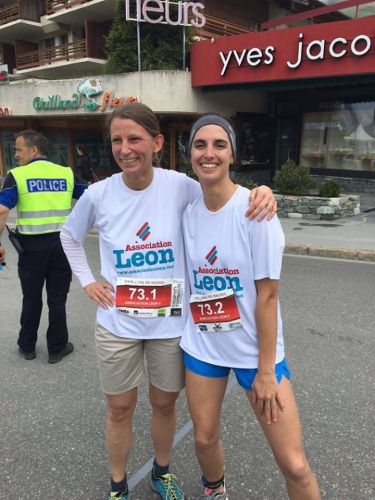 Thursday, 24 March 2016
How wonderful it is when a talented young adult is motivated to learn. Sadly, many kids in remote villages of Peru, in spite of being talented and motivated have to give up this idea as their family doesn't have the means to support them through that.
Luckily, the ONG DB Peru told us about some of those kids and Association Léon is funding their studies as Nurse at Reyna de las Americas nursing school.
So far, with Association Léon's support, Leslie completed her studies of "enfermeria technica" and graduated end of 2015. Bravo Leslie.
In 2016 we decide to go for 2 new students: Jessica and Vanessa, both in the laboratory track.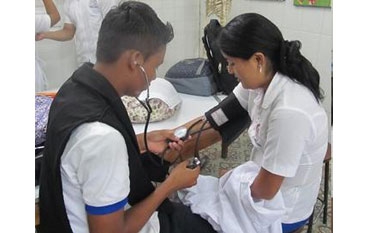 Thursday, 25 February 2016
Since Perrine de la Fouchardière – a friend of Association Leon – moved to Cameroun, she has been on the look-out for sustainable educational projects needing support. She recently met Josette, in charge of CEREN, an association which exists since 1974 and is currently taking care of 82 abandoned children in Ntolo in the Douala surroundings. CEREN offers them shelter, food, medical support and, when needed, even psychological supervision. Perrine visited the center and was impressed with its good organisation and the fact that the kids living there feel genuinely « at home ».
Josette is looking for funding to cover academical fees for 60 kids and Association Leon is extremely happy to participate in this project.
With this help, the kids will be able to attend school, buy their books and school supplies. The future just got brighter for 60 children in Cameroun!