Sunday, 02 November 2014
Monday, 25 August 2014
We met Alberto de Cárdenas, CEO of Peru Champs in april 2014 in Lima and we turned fan imimmediately!
Their vision is to connect high-potential kids from low-income families with people around the world who are willing to fund their education. These kids will receive a scholarship to study at Innova Schools - a local chain of schools designed by the award-winning innovation firm IDEO - that provides affordable world-class education to the Peruvian emerging middle class.
Thanks to the birthday's parties of Fanny and Lionel we raised funds and could sponsor 3 kids for one year. Here are "our" kids:
Roberto Montoya Riviera, 13 years old. He said: "I want to illuminate cities with an alternative form of energy"
Junior Ochandarte Lazo, 12 years old. He said: "I would like to redesign transportation system"
Sergio Mariano Zegarra Castillo, 14 years old. He said: "I want to find a cure for cancer"
Check out the website of Peruchamps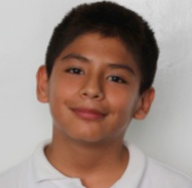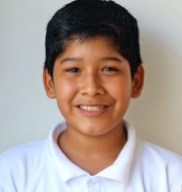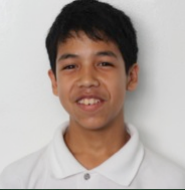 Friday, 04 July 2014
You remember Taller de los Niños? We met them in september 2013 in San Juan de Lurigancho, Lima, Peru where they do a great job helping access to education to the poorest disctict of Lima. We kept contact with them and were happy to be able to support them in the renovation of their stove kitchen wich dated back 1977!
In this kitchen cooks prepare 345 meals for kids and their educators. Some of the meals travel to the houses of day mothers, taking care of small group of kids.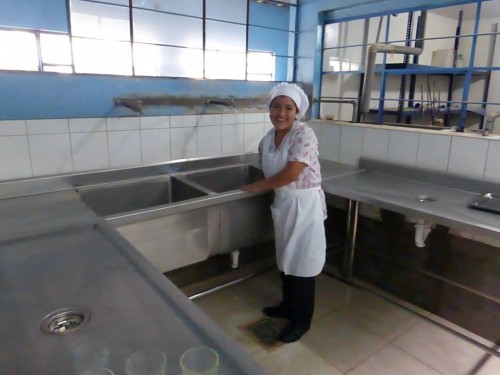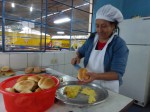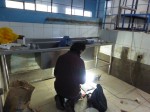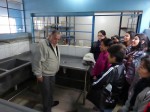 Thursday, 12 June 2014
Meet Nguyen family living in a challenging disctrict outside Ho Chi Minh. They have 3 kids:
Nguyen Bao, 17 years old, in 11

th

grade, he will enter 12

th

grade in September 2014.

Nguyen Loc, 11 years old, in 8

th

grade, he will enter 9

th

grade in September 2014.

Nguyen Phuc, 9 years old, in 5

th

grade, she will enter 6

th

grade in September 2014.
In spite of both parents working the family revenue is poor. The father drives a moto taxi and earns about 2.30 US$/day. He became handicaped after suffering an accident in the construction work he used to do before. The mother does cleaning and get little money for letting someone using her house to do some sawing.
Irène Bostsarron -our representative in Vietnam- met them through Jean-Marc Mignot, a very engaged man who has been doing charity for 42 years!
Association Léon sponsored the 3 kids' educational fees for the coming school year (2014-2015).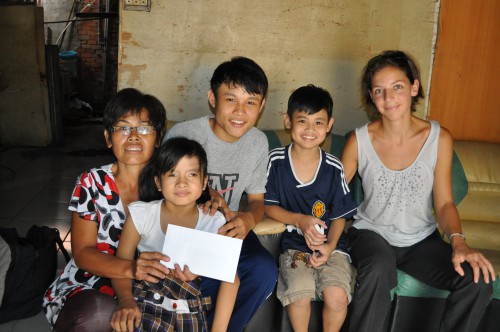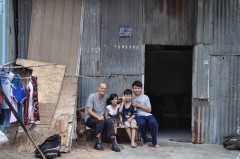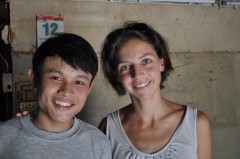 Thursday, 15 May 2014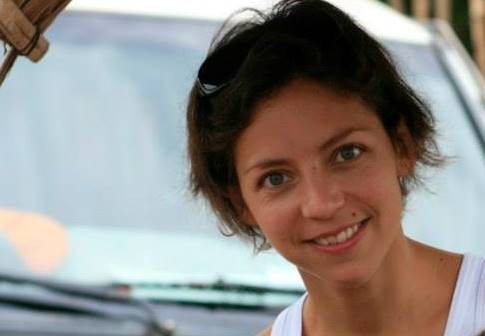 We are glad to introduce you to Irène Bostsarron. She is a french friend of Nicolas & Fanny living in Vietnam since the begining of 2014. She kindly accepted to be our representative in this wonderful country and quickly made contact with key persons.
We are already working on 2 possible projects in Vietnam.
Bienvenue Irène!