Thursday, 15 May 2014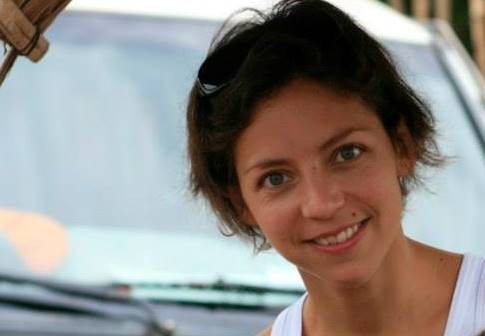 We are glad to introduce you to Irène Bostsarron. She is a french friend of Nicolas & Fanny living in Vietnam since the begining of 2014. She kindly accepted to be our representative in this wonderful country and quickly made contact with key persons.
We are already working on 2 possible projects in Vietnam.
Bienvenue Irène!
Monday, 12 May 2014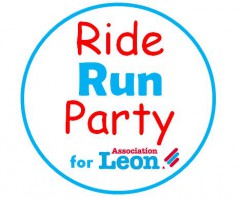 2014 will be our "RIDE RUN AND PARTY" year! We launched a new concept so that people can commit to Association Léon in a new way : offering VISIBILITY!
Anyone competing in a sportive event can order his sport shirt and we will provide it with Association Léon's lively colors. Same if you organize a party for an important anniversary or birthday, you can choose to give a special meaning to it and do it as a charity for Association Léon.
Your Ride, Run or Party will be shown in Association Léon's facebook wall, allowing you to show all your friends you care for education!
A lot of people already signed up and placed the order of their shirt. Up to date (15th of May 2014) we have :
Bike race. Desafio Rio Pinto, Cordoba, Argentina. 4th of May 2014 participating Ezequiel Fernandez Sasso, Andres Arechavaleta, Matias Aldao and Nicolas Brabeck-Letmathe.
Trail. Monthey d'Illiez, Switzerland. 24th of May 2014 participating Tobias Sievert.
Marathon of Stockholm, Sweden. 31st of May 2014 participating Ignacio Arsuaga and Ivan Gouin.
Tennis Interclub, representing TC Bussigny, May and June 2014. Participating Daniel Lopez-Palao, Stefano Rusponi, Claudio Wanderley, Dinand Ressink, Guy Béguin, Carlo Fazzi, Minh Pham Quan, Yvan Blanchard.
Strongman. Fisherman's Friend Strongman Run. Engelberg, Switzerland. 7th of June. Participating Paud Edgington.
Relay race. Tour du Val de Bagnes, Valais, Switzerland. 8th of June 2014 participating Lionel Constantin, Patrick Micheli and Phidias Ferrari
Triathlon. Preverenges Triathlon, Switzerland. 29th of June 2014. Participating Paul Edgington.
Trail. Marathon du Mont Blanc, France. 29th of June 2014 participating Nicolas Binet, Cyrille Brichant and Augustin Lagrange.
Tour du Lac de Joux, Switzerland. 5th of July 2014. Participating Paul Edgington, George Stewart-Harris, Vincent Renaud, Maia & Léo.
Swansea Half Marathon, Wales, England. 20th of July 2014. Participating Paul Edgington (again!)
Nyon Triathlon, Switzerland. 9th of August 2014 by famous Paul Edgington.
Lausanne Triathlon, Switzerland. 24th of August 2014 with our triathlon specialist Paul Edgington.
Triathlon. Trivera, Vevey Switzerland. 31st of August. Who else but Paul Edgington?
Racing the Planet. Ultramarathon (250 km) in Madagascar. Self-supported race; competitors must carry everything they need for the seven days on their back. The average backpack will weigh 9 kg. From 31st of August to 6th of September 2014 by Harald Petersen.
Morat-Fribourg run, Switzerland. 5th of october 2014 participating Vincent Renaud and Patrick Steffen. In the Mini-Morat-Fribourg participating Pierre & Louis Burdet.
Marathon of Lausanne, Switzerland. 26th of October 2014 participating Vincent Renaud (again), Patrick Steffen (again) and Paul Edgington (again). Mareva and Camille Freites will join the marathon for kids.
New York's marathon, USA. 2nd of November 2014. Participating Nicolas Binet.
Ultraman. Hawai. 28-30th of November 2014. 10 km open ocean swim, 421 km cross-country bike ride, and a 84 km ultra-marathon run. Participating Harald Petersen.
Thank you to all of them for the great gift they do to Association Léon.
On top of that, we will be represented on a concert by Karbone14, featuring Sandy Voutaz, Patricia Sortino, Alexandre Ferrajoli, Daniel Saxer and Daniel Chanson, May 24th as well as in October 2014! Let's rock'n'roll for Association Léon!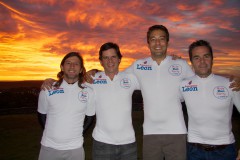 See evolution of our teams on www.facebook.com/associationleon
Who's next?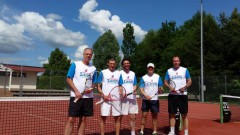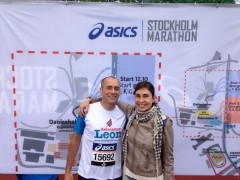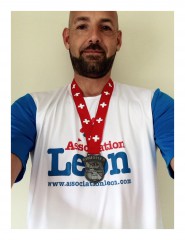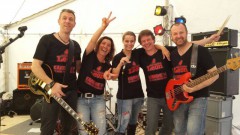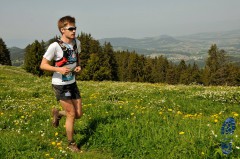 Fanny heard about Adopt a School on her trip to Iquitos (Peru) in october 2012. It's a charity that has been delivering school supplies to children in rural communities of the Amazon rainforest for 21 years. This year, they delivered to 55 communities which includes 150 schools and more than 3500 children.
We "adopted" the school of Mantí I Zona, a village on the Mantí River. There are 123 families, with a total population count of 458. There is a kindergarten with 32 children, a primary school with 80 students, a high school with 80 students. There are 9 teachers.
As a thank you, Association Léon recieved art from the kids of that community! Here are the drawings of Jens (5 years old) and Lesly Carolina (10 years old)